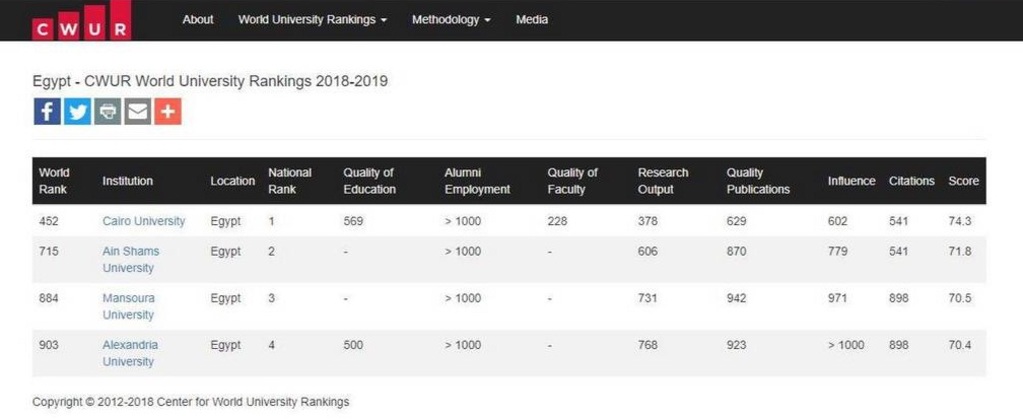 Mansoura University ranked in the classification according to the ranking of international universities CWUR World University Rankings 2018/2019, where Mansoura University ranked third after Cairo University and Ain Shams University.Prof. Dr. Ashraf Swailem, Vice President of Graduate Studies and Research, pointed out that Mansoura University is the top of regional universities in Egypt due to the number of scientific researches and excellence of academic and educational staff and efficiency.Prof. Ashraf Abdel Baset, acting president of Mansoura University, stressed that the University's commitmentand its staff to excellence is what drives it towards excellence, not only at the local and regional level, but also internationally, especially that the name of the University of Mansoura recently appeared in several scientific journals such as Alnetsher and others.The University Rankings (CWUR World) is an academic ranking of international universities with a list of the top 1000 of the eighteen thousand universities worldwide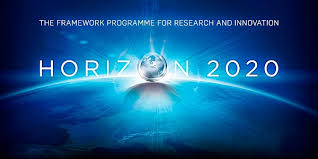 The Graduate Studies and Research Sector is happy to explain to the university researchers the different types of grants offered by the HORIZON 2020 program funded by the European Union, in order to facilitate the faculty members and researchers at the university,
Note that the details of each grant are found in other documents published on the program site. These details include the nature of the partners in the project (the industrial, research or service sector), their number and the countries they belong to, and the size of the funding for each project.
You can also find the following link on how to apply for HORIZON 2020
And how to arbitrate proposals submitted and grant management after obtaining them:

The Ministry of Planning, Follow-up and Administrative Reform organizes the "Egypt Prize for Excellence in Government" under the auspices of the President of the Republic, noting that participation in the award is compulsory for all ministries, governorates and universities.
Attached are the annexes to the conditions of progress and a form for each award, provided that the data of the forms are recorded and sent as soon as possible.
The Egypt Award for Excellence in Government aims to:
• Encouraging competition among government institutions at all levels of national, local and regional levels.
• Spreading a culture of quality and excellence at the level of the administrative apparatus of the state
• Highlighting the successful models of government institutions.
• Developing government services to citizens.
• Consolidate the values ​​of tender and belonging and motivate employees in the state to maintain their excellence and improve performance levels.
• To consolidate the principles of the development of administrative thought in public work and to adhere to quality standards.
• Enhance the spirit of innovation, creativity and reward for excellence in Egyptian society.
• Training, rehabilitation and development of human capacities.
• Achieve higher rates of government performance and citizen satisfaction.
Read more Contest Location :
http://egea.gov.eg
/