Wining of Faculty of Nursing, Mansoura university the third rank in the scientific and technical exhibition held on the sidelines of the Tenth Mansoura University Book Fair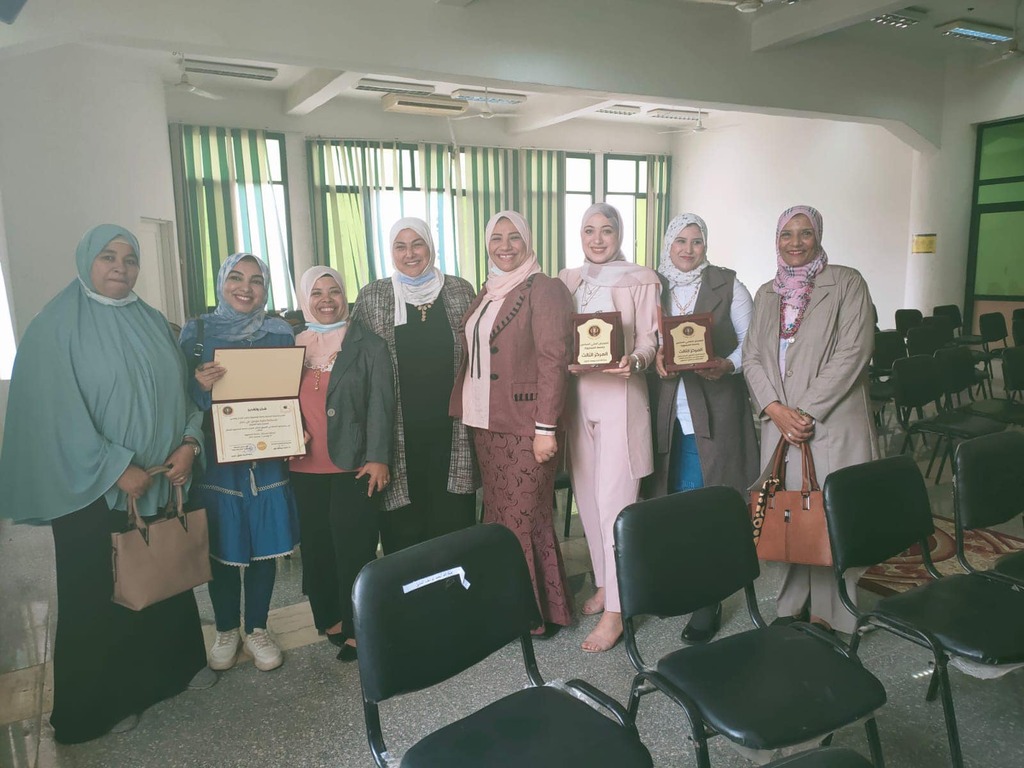 Under the patronage of Prof. Dr. Ashraf Abdel Baset - President of the University, Prof. Dr. Ashraf Tarek Hafez - Vice President for Graduate Studies and Research and led by Prof. Dr. Amina Al-Nimr, Dean of the College of Nursing, and Prof. Dr./ Abeer Mohamed Zakaria, Vice Dean of the College of Nursing for Graduate Studies and research.
And in the presence of Prof. Fawzia Abu Saad, Head of Pediatric Nursing Department, Dr. Amina Hassan Ahmed, Scientific Exhibition Coordinator, and Dr. Fayza Moussa, College Coordinator for Book Fair Trips, and a group of faculty members in the Children's Department.
Dr. Mai Adel Al-Tohamy was honored for the sixth scientific exhibition, and the student Menat Allah Ahmed Youssef, for the sixth art exhibition, for each of them won third place at the university level, wishing them further progress and success.