CONTINUING PROVISION OF THE SECOND DOSE OF CORONA VIRUS VACCINE AND THE IMMUNIZATION OF FACULTY OF NURSING, MANSOURA UNIVERITY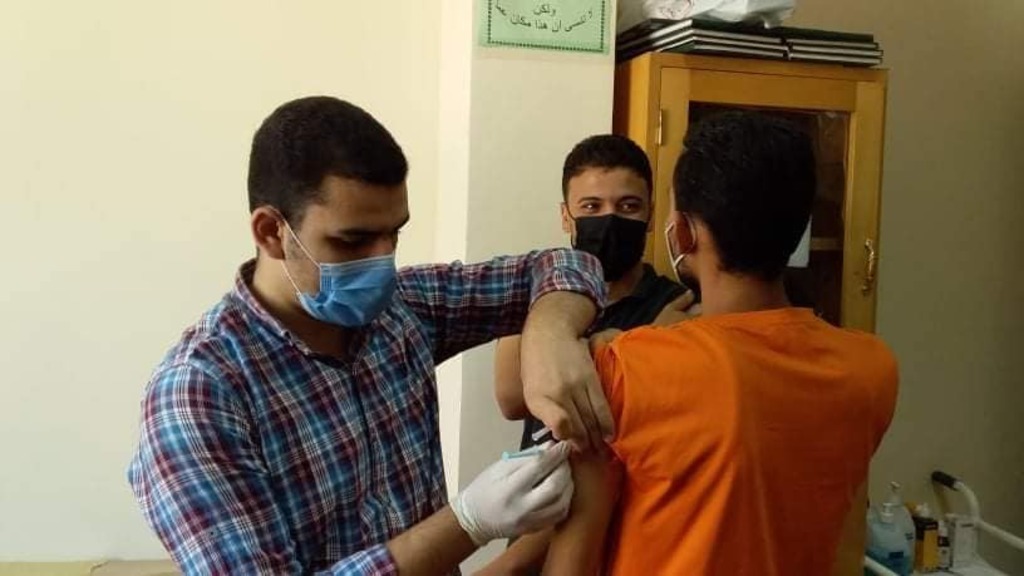 With the start of the second dose of Covid 19 Vaccine on Saturday, September 25, 2021, there are increasing in the number of students attendance to have the vaccine at the Faculty of Nursing, Mansoura University. Corona virus vaccine is provided by the Ministry of Health in cooperation with the Ministry of Higher Education in the interest of the safety of our students.
Students are attending according to the date announced on the first card taken at the first dose, which started on Saturday, September 5, 2021.
The vaccine campaign provided under the partonage of Prof. Ashraf Abed El baset - President of Mansoura University, supervised by Prof. Mahmoud El-Meligy- Vice President for Community Services and Environmental Development, Prof. Mohamed Attia Al-Bayoumy - Vice President for Education and Students. In addition to, the leadership of Prof. Amina El-Nemer - Dean of the Faculty, Prof. Wafaa Fathy- Vice Dean for Community Services and Environmental Development, Prof. Rabab El-Sayed Hassan - Vice Dean for Education and Students Affairs and organized by Dr. Khaled El-Mahdi- the General Director of the University's Medical Administration.
The vaccination campaign is carried out with the participation of the students' union members of the faculty.