Academic Guidance Committee meeting at the Faculty of Nursing, Mansoura University, in preparation for the beginning of the new academic year 2021/2022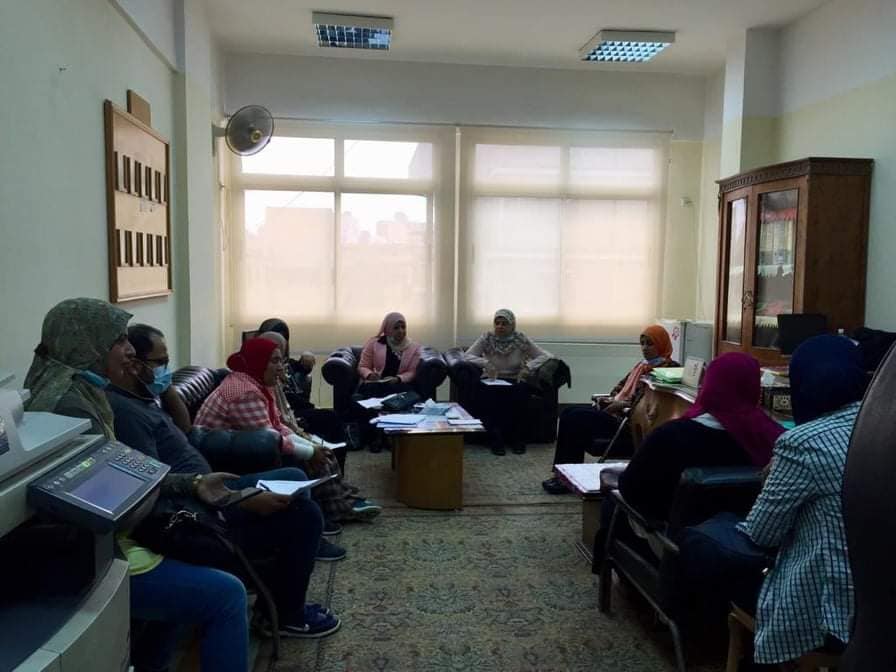 The Academic Guidance Committee of the College met under the chairmanship of Prof/ Rabab El-Sayed Hassan - Vice Dean for Education and Student Affairs, and the presence of the General Coordinator of Academic Guidance for the faculty, Dr. Ghada Badawy.
With the attendance of Dr. Reham Al-Saeed - Director of the Credit Hours Program, Dr. Samar Al-Zayadi - Coordinator of the Office of Education and Student Affairs, and the coordinators of the Scientific Departments of Academic Guidance, Dr. Amina Abdel Fattah - Critical Care and Emergency Nursing Department, Dr. Rania Gad - Community Health Nursing Department, Dr. Sageda Magdy- Geriatric Nursing Department, Dr. Faten Abdel Salam - Administration Nursing Department, Dr. Ahmed Hashem - Mental Health Nursing and Psychiatric Nursing Department, Dr. Shaima Al-Sayed - Medical Surgical Nursing Department, and Dr. Omima Abu Samra - Pediatric Nursing Department were attended on Wednesday, October 6. 2021
The committee discussed a various topics including the importance of academic guidance and its reflection on the proper functioning of the educational process, since it serves as a link between the student and the university, to the important role of guidance coordinators and academic menitors, and faculty preparations for enrollment and academic guidance for the new academic year.