VICE DEAN FOR GRADUATE STUDIES AND RESEARCH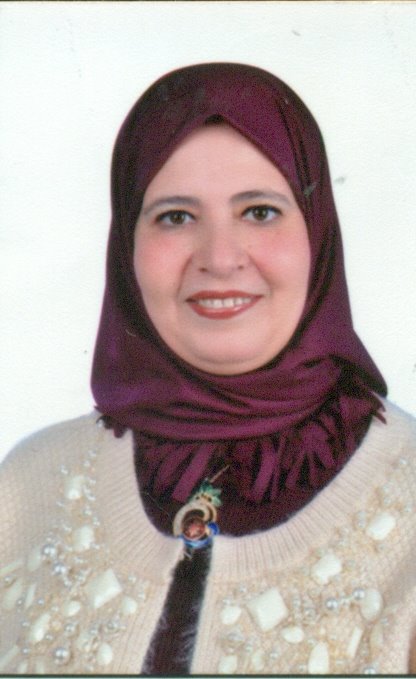 Peace and Allah's mercy and blessings be upon you
Within the framework of the University's strategy emanating from Egypt's 2030 strategy, the Faculty of Nursing - Mansoura University is fully aware of all educational and cultural activities. As its mission is not limited to education only, but includes scientific research because the events of any scientific, cultural or social renaissance in society only comes with education and scientific research that serves the society in all its fields.
Thus, the interest in postgraduate studies, research and cultural relations is the way to prepare distinguished scientific cadres internally and externally through scientific missions to see the continuous development in all fields.
In order to support the Faculty of Nursing, the University does not spare no effort in the development of all areas of scientific research in the faculty, especially after the study began at the faculty for the master's and doctoral phases system of credit hours and opened its doors for expatriates studying outside the university so that the Faculty of Nursing is one of the beacons of science at Mansoura University and at the level of Egyptian and Arab Universities.
And we pray to Allah Almighty to help us in what we have set up...
Vision
Faculty of nursing at Mansoura University is striving to be center of excellence in providing post-graduate studies and researches, through achieving highest standards of ethical and professional conduct.
Mission
Post-graduate nursing program at Faculty of Nursing - Mansoura University is dedicated to the graduate qualified experienced professional nurse with knowledge and skills that are necessary to teach in the classrooms and clinical practice in a variety settings and also personal growth to enrich the advanced professional and role development in the profession of a particular field at national and regional communities.
Graduate objectives
Direct researchers from faculty members and other to postgraduate studies and provide research that leads to positive solutions in the areas of nursing.
Encouraging researchers to produce a distinguished quality of collective research in different disciplines and presented in scientific conferences local, regional and international.
Prepare qualified cadres of graduates with scientific research skills and competence in the use of those skills to identify nursing problems through specialized advisory committees.
Providing the necessary environment for faculty members to acquire professional abilities and skills through specialized courses.
Promoting excellence by providing the best possibilities (material and human) to faculty members to conduct research and creative studies in the field of nursing development.
Increased emphasis and expansion in applied and theoretical research for the pre- and post-graduate stages.

Postgraduate Programs
First: - Master in Nursing Sciences in the following specializations: -
Master in Medical Surgical Nursing
Master in Critical Care and Emergency Nursing
Master in Woman's Health &Midwifery Nursing
Master in Pediatric Nursing
Master in Psychiatric and Mental Health Nursing
Master in Community Health Nursing
Master in Gerontological Nursing
Master of Nursing Administration

Second: - Doctoral degree in Nursing Sciences in the following specializations:
Medical Surgical Nursing
Woman's Health &Midwifery Nursing
Community Health Nursing
Pediatric Nursing
Gerontological Nursing
Critical Care and Emergency Nursing
Psychiatric and Mental Health Nursing
Nursing Administration
Third: Specific Programs:
Arab Board in Nursing
Master of Infection Prevention and Control (Credit Hours)
Professional masters in evidence-based healthcare practices with credit hours
Professional Diploma in older companion
Time map of Graduate Programs at the faculty:
Admission Requirements:
Conditions for admission to graduate programs
Scientific Research
Research plan for the years 2019-2024
Research plan for the years 2014: 2018
Ethics Committee for Scientific Research
Preparation of dissertations and scientific research system - APA
Statistics of all registration events for graduate students for the year 2018/2019
Scientific research
scientific thesis and dissertations
Faculty members' Research
Turnitin program
Research submitted for promotion, awards or incentives for scientific publication
Registration from outside Mansoura University
Regulations for the prevention of plagiarism
Conferences and Workshops
Conferences
The opening of the third graduate conference in the Faculty of Nursing - Mansoura University on Wednesday, 13 February, 2019
The opening of the Second Conference of the Faculty of Nursing for Postgraduate Studies, Mansoura University under the title "Upgrading Scientific Research".
The Third International Conference of the Faculty of Nursing, Mansoura University (Prevention is better than cure) 3 March 2014
Faculty Conference "Innovation in Nursing Sciences - Learning, Practice and Research" - 27/10/2009
Workshops
Workshop entitled "How to join European Funded Medical & Health Sciences Project" on Sunday, 29/3/2018
Workshop entitled "Principles of Statistical Analysis" on Saturday, 17/2/2018
Workshop on the optimal use of global databases
Workshop on e-learning management system (MOODLE) on Monday, 16/10/2017
Workshop on "Cloud Computing" on Monday 6/3/2017
Post-graduate Nursing Programs:
Faculty of Nursing at Mansoura University is dedicated to the professional and personal growth of students seeking post-graduate educational experiences. The post-graduate program focuses on advanced knowledge in both theoretical and applied aspects of a particular field. The program provides for graduate level study in nursing science and related fields, modes of systematic inquiry, professional foundations, and theory development. The program also is design to provide experienced nurses with the knowledge and skills that are necessary to teach in classrooms and clinical settings. Students are expected to complete a thesis related to advance knowledge in nursing science.
Faculty of Nursing at Mansoura University believes post-graduate education denotes the critical appraisal of the concepts and theories that underlie the nature and practice of nursing and the extension of the processes of inquiry problem solving, critical thinking and research for the development and testing of knowledge. The faculty believes the organization of post-graduate programs must recognize the diverse areas of specialized and advanced practice in nursing and must be guided by the state of knowledge both in nursing and in other disciplines. In clinical, research and theory building programs, the generation of knowledge and learning is based upon collegial exchanges among and between faculty and students.
The post-graduate course offered by the Faculty of Nursing at Mansoura University is designed to meet the continuing education needs of professionals working in a variety working settings. Graduates from the program will be qualified to find employment in nursing education and leadership in a variety of hospital, community-based, and health care settings. The organizing framework for the post-graduate program include the components of : research, organization of the health care delivery system, ethics, professional and role development, evidence-based practice, health promotion , besides applying critical thinking and decision making, communication, and current trends in health care.
Post-graduate Nursing Programs
Files for submission to graduate studies
Degrees offered by Faculty of Nursing at Mansoura University are Master and Doctorate in the following specialties:
Adult Nursing.
Critical Care Nursing.
Maternal and Gynecological Nursing.
Pediatric Nursing.
Psychiatric and Mental Health Nursing
Community Heath Nursing
Geriatric Nursing
Nursing Administration
Degrees offered by Faculty of Nursing at Mansoura University are Master and Doctorate in the following specialties:
Adult Nursing.
Critical Care Nursing.
Maternal and Gynecological Nursing.
Pediatric Nursing.
Psychiatric and Mental Health Nursing
Community Heath Nursing
Geriatric Nursing
Nursing Administration
latest Running Sneakers | Women's Designer Sneakers - Luxury Shopping