Page 1 of 3
Vice Dean Office For Community Service& Environmental Devel Opment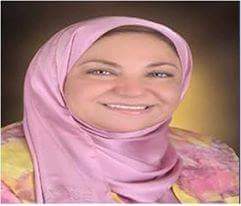 Dr .Amany Mohmed shible
Dear students Welcome and hello to you in the College of Nursing that community service of the most important strategic objectives of the College and which you can college linking the academic community to civil society and the coordination and development of cooperation between the college and the health sectors and various community in order to activate the participation of faculty and students in an appropriate manner and in accordance with the needs of society and the labor marketensuring raise the level of graduates and improving the nursing profession.
, Then try Dear students to practice scientific and sports activities, and environmental and benefit from the services of college to Ttakrjoa in an honorable and sophisticated to serve your community and your beloved Egypt.
May God help us all to serve our dear nation, and wish you success and our college and our university progress and prosperity.