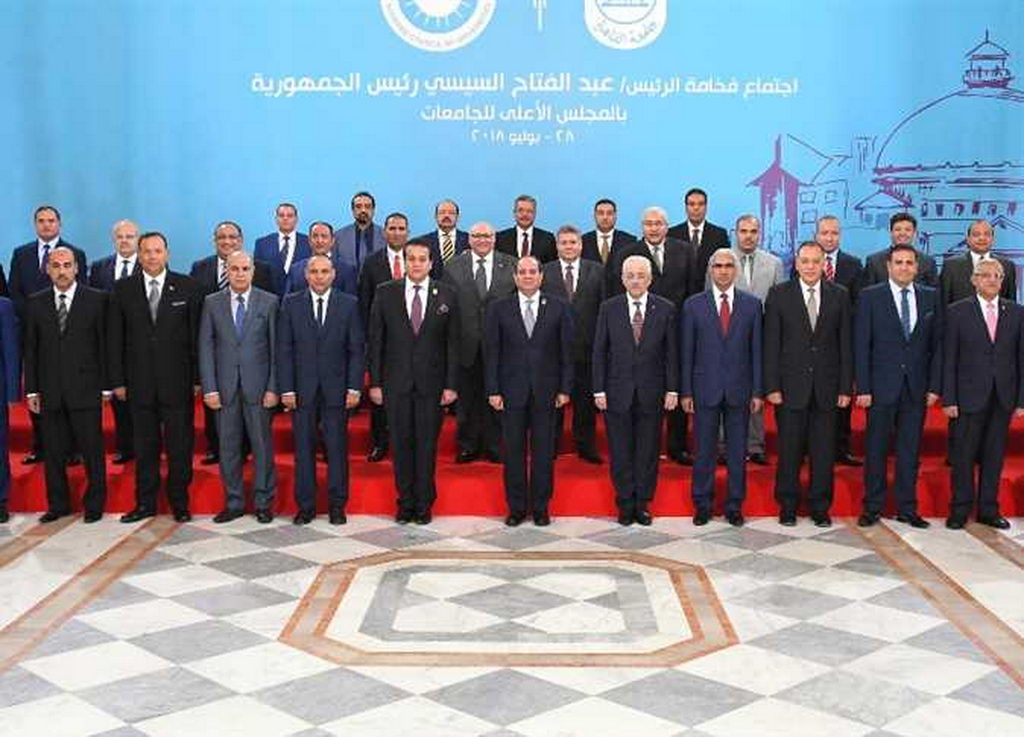 on Tuesday 31st July 2018, The fourth educational exhibition for distinguished educational programs at Mansoura University was inaugurated, under the auspices of prof/ Mohamed Kenawy – president of Mansoura University and supervision of prof/ Ashraf Abdel Basset – Vice president for education and student affairs and orgnazation of prof/ Ahmed Al-Adl - Chairman of the students' communication committee at Mansoura University.
The exhibition aims at reviewing all distinguished educational programs in all faculties of the university and introducing the students, especially the new students who attend the university with the nature of the study.
Prof/ Ahmed Al-Adl confirmed that Mansoura University provides 21 distinguished educational programs through combining two or more disciplines to develop teaching and learning methods in a way that achieves international academic quality standards.
Prof/ Ashraf Abdel Basset pointed out that the university completes the efforts exerted by teachers during pre-university education, stressed that students must interest their university life by studying hard and participating in various student activities.
Prof/ Mohamed kenawy also stressed the authenticity of Mansoura University, stressing the continuation of the university's development till it reaches the global reputation.
He noted that all the university's distinguished programmers have endeavored to develop the practical skills of the students so that the university will attract more foreign students.