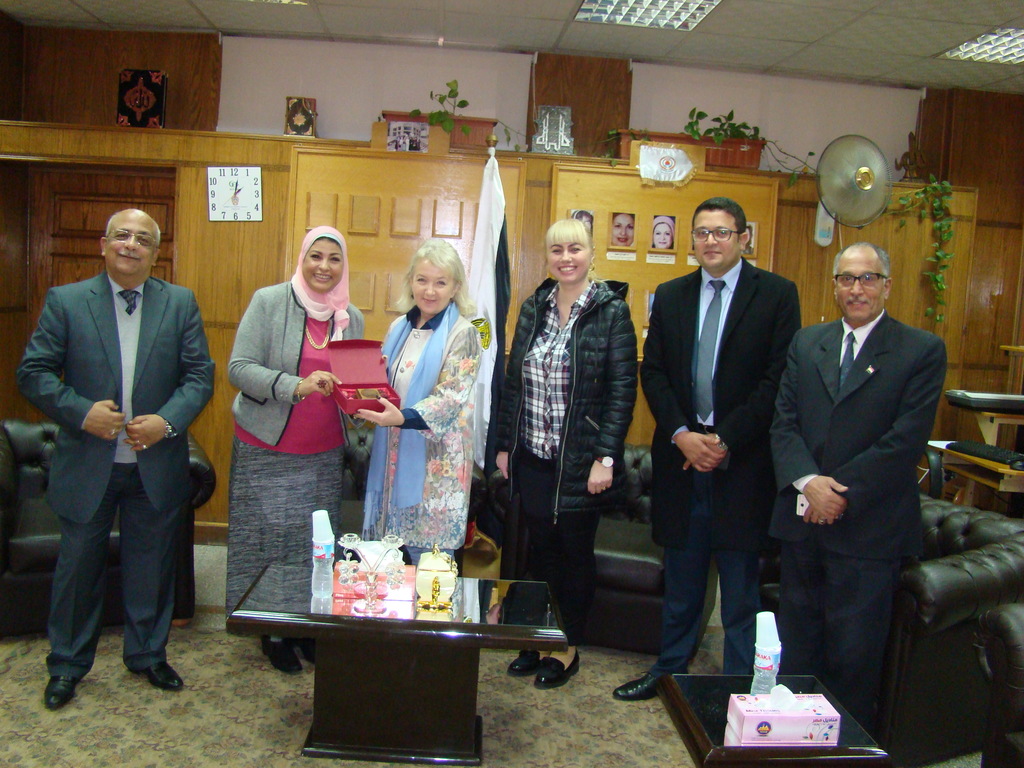 Prof. Amina Elnemer "Dean of the Faculty of Nursing, Mansoura University" reception of the Ukrainian delegation represented by the "Ternopil University Delegation" as a part of the continuous efforts to develop curricula to keep up with the latest developments in nursing. And also investigating the deal of students' exchange for training in Ukrainian and working in providing excellent learning opportunities for nursing students from other Arab and foreign countries using non-traditional educational methods such as distance learning. Also studying the possibility of international students' participating in the 4th International Mansoura Nursing Conference which will be held from 3 to 6 April, 2018 in cooperation with the Children's Hospital as well as the students' participation in the international workshops that will be held on the sidelines of the conference.
The two sides exchanged Faculties of Nursing research plan and discussed the possibility of joint research cooperation between the two sides at the various axes of the plan, including: "Pain Management", "Quality of life for different patients", "Prevention and control of infection".
As well as study the possibility of mutual scientific exchange of students during the summer for training and attend training programs and Theises supervision.
The visit comes within the framework of the activation of the cooperation deal between Mansoura University and Ternopil University, which was signed in December 2016 and was followed by the signing of two nursing agreements.
The two parties have concluded a schedule to follow up the tasks and activities between the two parties in order to keep up with the latest developments in nursing education.